Give the gift of convenience and practicality with Waterproof Tile Repair Marble Glue. Whether it's for home improvement projects or professional repairs, this glue ensures that surfaces stay intact and aesthetically pleasing. Its waterproof and durable properties, along with hot melt technology, make it an ideal choice for anyone in need of reliable adhesive solutions.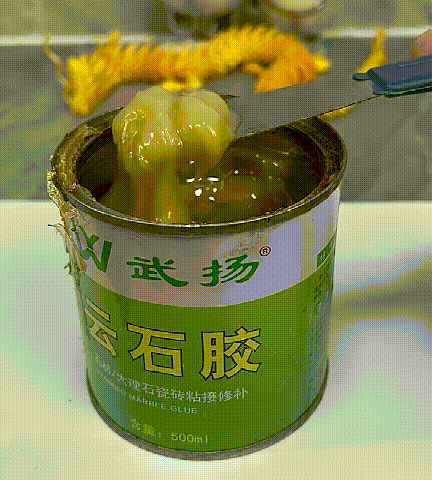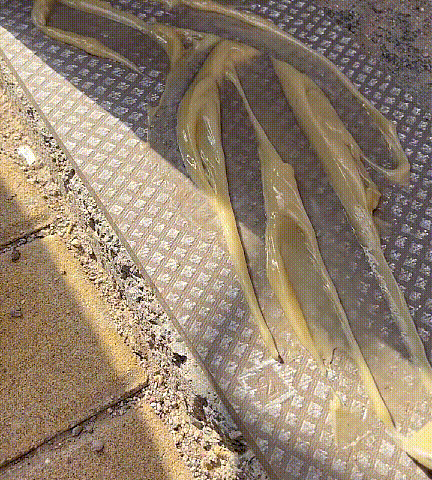 KEY FEATURES
WATERPROOF AND DURABLE - This glue is specially formulated with epoxy resin, making it waterproof and highly durable. It creates a strong bond that can withstand exposure to moisture, ensuring long-lasting repairs in areas prone to water or humidity, such as bathrooms and kitchens.
VERSATILE APPLICATION - Whether it's fixing chipped tiles, reattaching loose marble pieces, or patching up cracks in stone surfaces, this glue is up to the task. Its versatility makes it an essential tool for both DIY enthusiasts and professionals.
HOT MELT TECHNOLOGY - With the inclusion of hot melt technology, this glue is easy to apply and work with. It melts at a low temperature, making it user-friendly and convenient. The 100g and 500g options ensure that you have enough glue to tackle various repair projects.
ENVIRONMENTALLY FRIENDLY - This marble glue is non-formaldehyde, making it an environmentally friendly choice. It adheres to safety and environmental standards while providing exceptional bonding capabilities.
HOW TO USE
Step 1: Pour the appropriate amount of glue into the container, depending on the amount of size.
Step 2: Apply glue evenly to both sides of the interface of the object to be bonded.
Step 3: Press the bond together.
Step 4: Allow it to fully cure.
SPECIFICATION
Content: 100g, 500g
Material: Epoxy Resin Glue, Hot Melt Glue
Performance: Waterproof
Environmental Grade: Non-Formaldehyde Glue
PACKAGE INCLUDES
[Practical Gift] Waterproof Tile Repair Marble Glue
NOTES
Please allow 2-3cm error due to manual measurement. Please make sure you do not mind before purchasing.
Color may not appear as exactly as in real life due to variations between the computer monitors.