It is a perfect gift for a loved one or a delightful addition to your jewelry collection.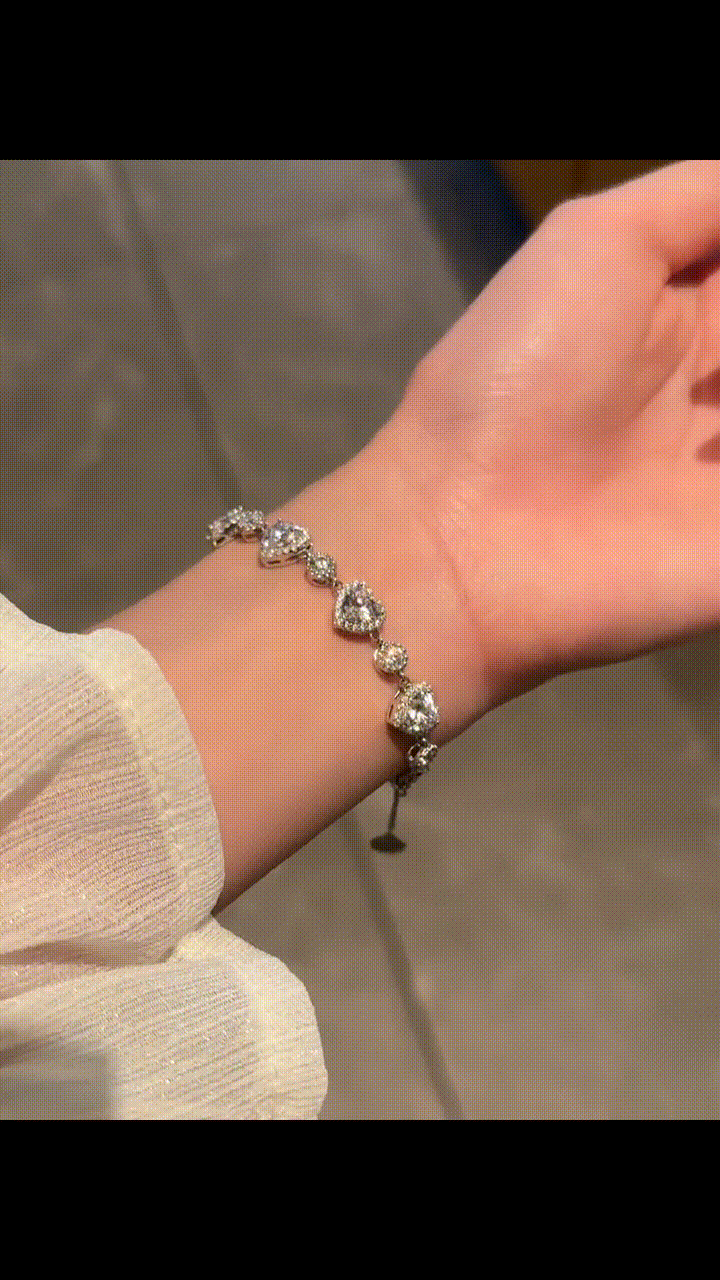 Heart is a powerful symbol of love and affection. That bracelet is more than just jewelry; it's a heartfelt expression of love and romance.
Wear it proudly or gift it to someone dear, and let the heart symbolize the love that binds you together.
KEY FEATURES
HEART-SHAPED ROMANCE - With its glistening crystal stones and elegant design, it captures the essence of love, making it a perfect gift to convey your deepest affections. 
PREMIUM MATERIAL -The chain is made from high-quality white copper which is lead-free, nickel-free, and hypoallergenic, avoiding allergies or skin irritation. We selected quality crystal stones that dazzle with a radiant sparkle. Even with prolonged wear, these crystals maintain their brilliant shine, ensuring lasting beauty.
EXQUISITE CRAFTSMANSHIP -The chain undergoes a twelve-layer electroplating process f or lustrous finish and no fading over time. Besides, It is repeatedly polished for smooth and refined mirror surface. Each joint is firmly connected which is durable and resistant to tarnishing. Each crystal is securely and expertly set in place, minimizing the risk of them coming loose or falling out. 
SECURE CLASP - The bracelet features a secure clasp that keeps it firmly in place while you wear it. You can enjoy peace of mind knowing that your beautiful accessory won't accidentally come undone.
SPECIFICATION
Material: white copper + crystal stone
Treatment: Electroplating
Shape: heart-shaped
Style: fresh and sweet
PACKAGE INCLUDES
1 * Sparkling Crystal Heart Bracelet
NOTES
Colors may vary due to different monitors.
For manual measurements, please allow 1-2 cm for errors.