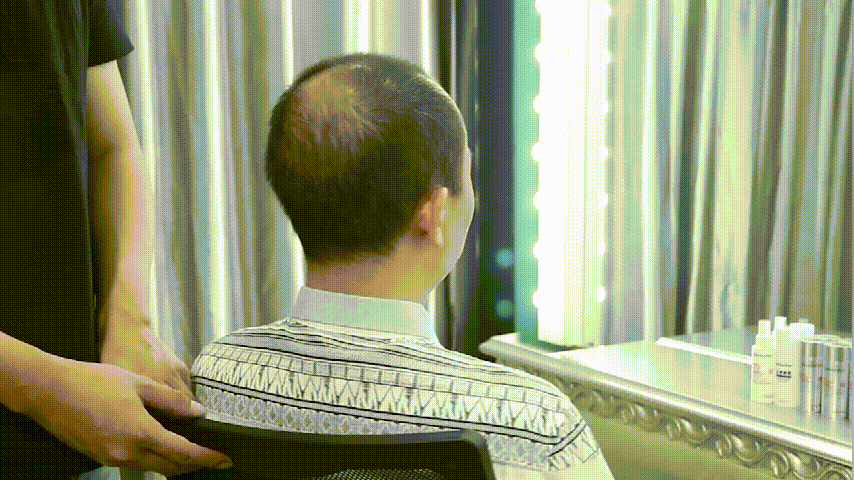 Ladies and gentleman, we are here to support you to successfully use our hair fiber applicator daily and skyrocket your confidence that was unjustly destroyed by thinning hair.Hair fiber spray powder fiber is waterproof,sweatproof,easy wash off.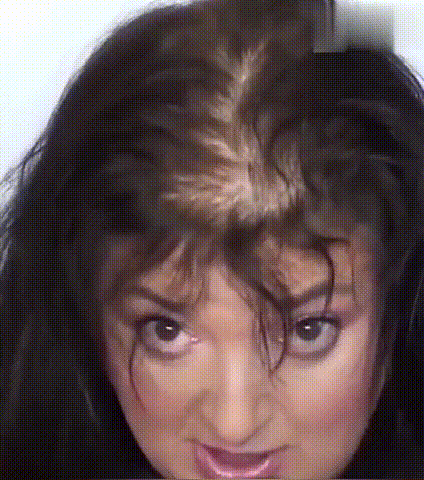 Look Younger, Feel Better, Live Confident
Don't let thinning hair stop you. Whether you are simply ready for a night out or your wedding day, hair building fiber helps you to cover thinning hair, bald spots, or patchy spots across your temples, parts, crown, and sides. And you get the instant appearance of a thick, full head of hair.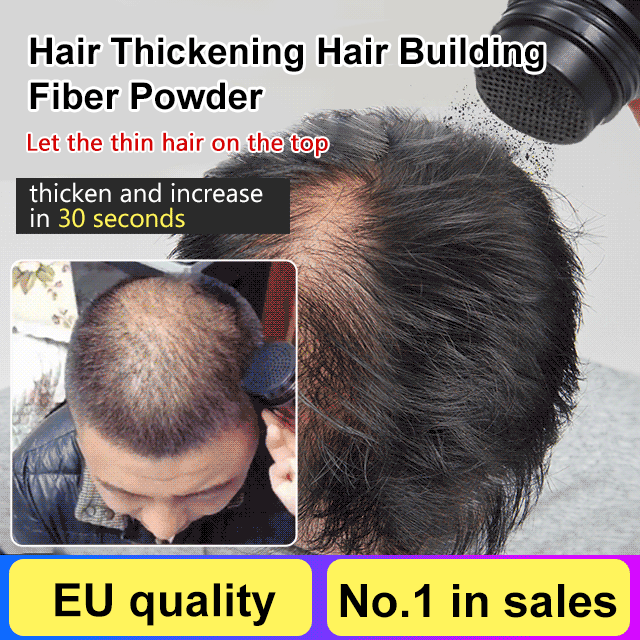 QUICK & EVEN FILLING THAT LOOKS NATURAL
Cover up receding hair quickly with the THICK FIBER hair fibers which use premium colored keratin fibers to match your hair's natural color. 
STAYS ON FOR LONG
THICK FIBER creates 100% natural look. THICK FIBER Hair Fibers resist wind, rain, and moisture for long-lasting results in all conditions. Our hair powder for thinning hair for women and men is resistant to sweat too, allowing you to have your hair full and naturally thick even on the most active days. No one will notice that you have used THICK FIBER unless you tell them. THICK FIBER will last until the hair is completely washed with shampoo.
EASY TO APPLY
Shake the bottle sideways before you apply THICK FIBER into thinning areas. Apply the hair fiber powder in a salt and pepper direction on dry hair. Gently pat hair to disperse Hair Fibers. For best results with our hair filler for men and women, use a hair styling Spray to finish for longer-lasting results. Please note this product is for spots where the hair is thinning, and not for completely bald spots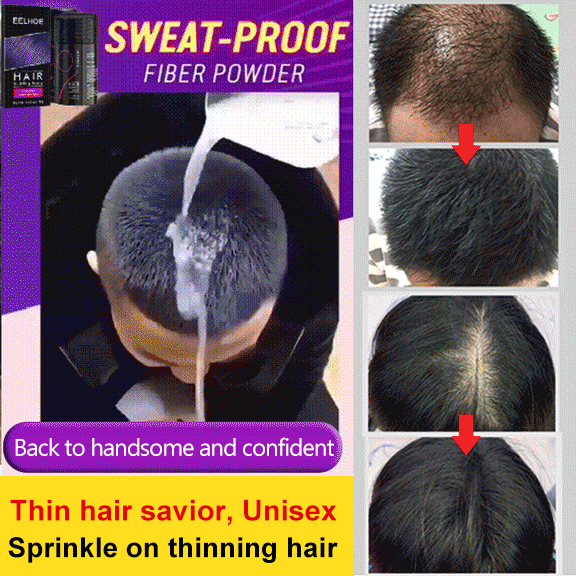 How to Use
1. Apply to dry and style your hair.
2. Shake or Spray your hair fiber onto thinning hair.
3. Gently pat hair to disperse fibers.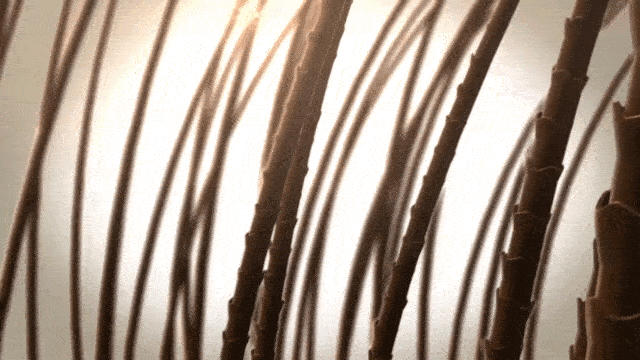 QUALITY YOU CAN DEPEND ON
THICK FIBER hair fibers for thinning hair fibers product was made strictly with 100% natural keratin protein fibers (the same natural compound that binds your hair strands). No harmful chemicals are ever used; it's a completely natural hair thickener! The pure formulation of THICK FIBER is also the reason why our hair-building fibers are ANTI-ITCH and highly resistant to sweat and weather conditions. It is highly recommended to use any hair styling spray.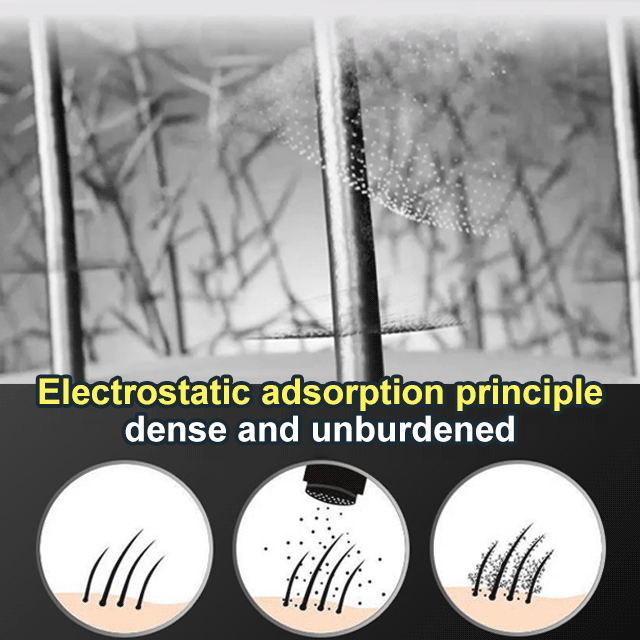 Formula Natural Looking
Use plant-sourced keratin protein to create unscented hair fibers colored to match existing hair strands.No one will know you are using hair fibers unless you tell them.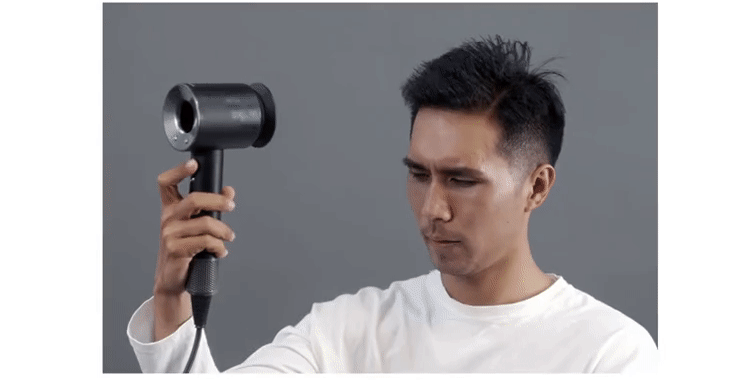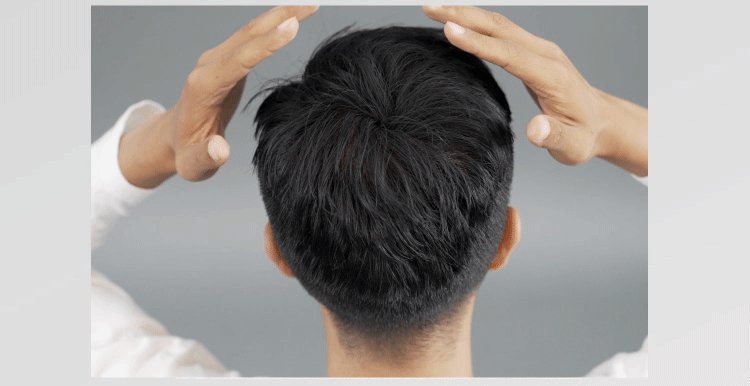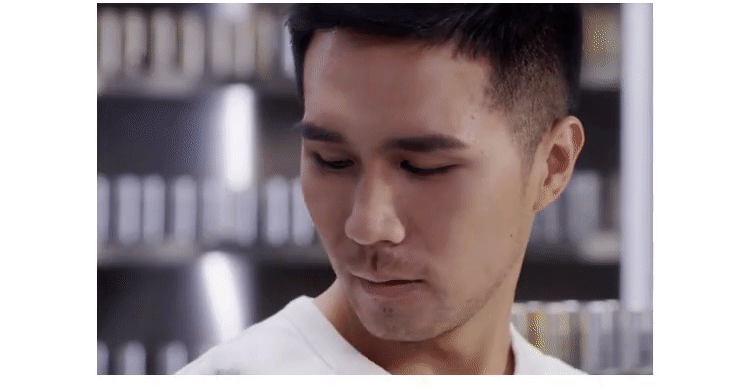 Rainproof,Windproof & Sweatproof
These natural keratin hair fibers have an innate static charge that ensures they adhere to any type of hair. The bond between fibers and your hair is so strong that it's rain, wind, and sweat resistant. No stains are left on your clothes and pillow.
Last All Day, Easy to Remove
Once you apply it, hair fibers lock tightly onto existing hair with a firm stronghold. It will last all day & night and simply is removed in a shower or the next shampoo.
3 Different Colors
Hair fibers have a wide range of shades that will surely match the color of your original hair and roots. By the color of your roots. You need the colour closest to your scalp.
Specification
Material:keratin protein hair fibers 
Volume:12g
Package include: 1 or 3 bottle x Hair Thickening Hair Building Fiber Powder
Note
1.Please allow slight error due to manual measurement. Please make sure you do not mind before purchasing.
2.Color may not appear as exactly as in real life due to variations between the computer monitors.