Are your tiles suffering from the following problems?

× Large Areas Of Tiles Coming Off

× Hollow Tiles

× Tiles Becoming Loose
Our upgraded glue can easily solve all of the above problems.

With ultra-thin tube, it flexibly fits into gaps, filling hollow ceramic tiles!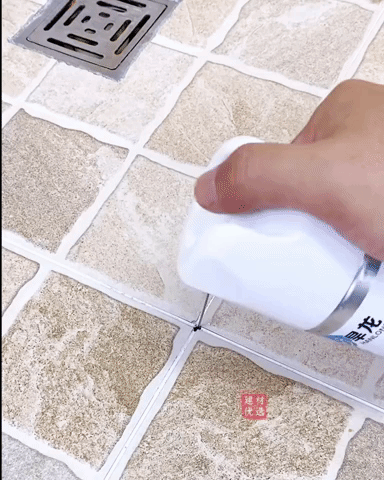 It is waterproof, resistant to high and low temperatures, and has strong adhesion!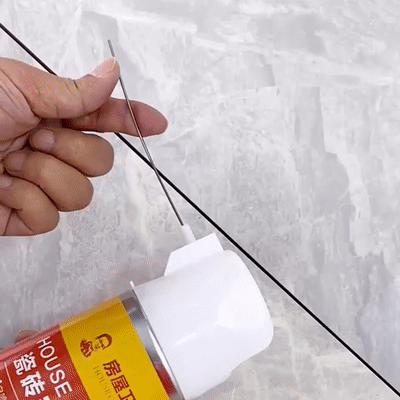 KEY FEATURES
FILL HOLLOW TILES - Our newly upgraded 2mm metal nozzle can be bent freely, allowing it to precisely insert into small gaps, filling hollow ceramic tiles. You no longer need to remove a whole tile.

STRONG BOND - The adhesive penetrates the inner layer of the concrete, firmly bonding the tiles to the base. The tiles can bear loads of up to 80KG with no shedding or damage.

WATER-PROOF - It effectively prevents water and moisture from entering, providing absolute protection for the tiles.

SUITABLE FOR MANY TILES - It can be used to repair any type of tiles, such as glazed tiles, antique tiles, glazed tiles, without the need for special tools or professional skills, and you can DIY at home.

NON-TOXIC AND ODORLESS - Our upgraded formula has no irritating odors and no toxic chemicals. It will not damage the tiles or your skin.
SPECIFICATION
Loose Tiles Repairing-Adhesive
Net Content: 250ml
Coverage: 1 tube can cover 0.5sqm
Application: Loose tiles, warping edges, loose grout
Instructions: Bend the metal tube into a 90-degree angle and insert into the gap before squeezing.

Entire Tiles Sticking-Adhesive
Net Content: 200g
Coverage: 1 tube can cover 0.5sqm
Application: Tiles already detached
Instructions: Directly squeeze the adhesive onto the back of the tiles
PACKAGE INCLUDES
1 * Powerful Tile Adhesive
NOTES
Before construction, make sure the base surface is dry.

If most of the tiles have already fallen off, it is recommended to remove them and use an Entire Tiles Sticking-Adhesive to repair them.

Be careful when using the adhesive needle tube, as it may become clogged due to curing. It is recommended to use it all at once.