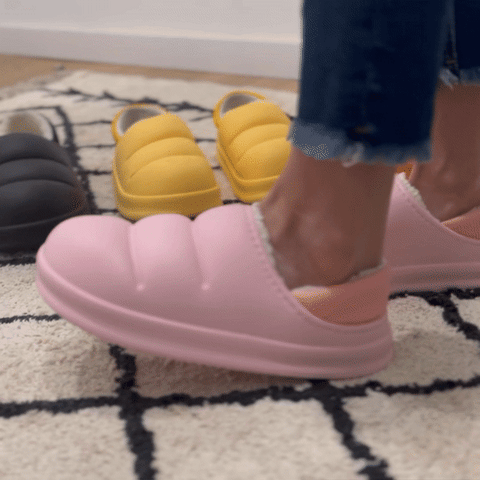 ALL DAY COMFORT
Built with 4.5 cm thick, anti-chafe, anti-slip EVA compression material to support and comfort your feet at all times. The softness reduces the pressure of walking, get a pair for both outside and inside for all-day comfort.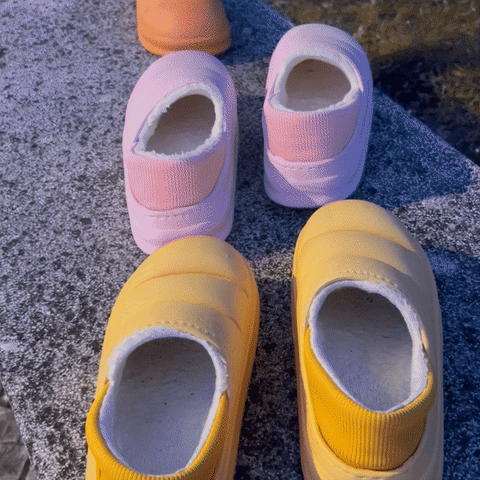 ANTI SLIP
Our slippers are designed with anti-slip textured material to prevent you from slipping and falling as well as keeping your foot from coming out. You also won't experience any chafing or blisters in  Super Comfy Slippers.
LIGHTWEIGHT & THICK
Super Comfy Slippers ( ANTI-SLIP ) have the thickest mid-sole on the market to give you pillow-like comfort with every step. They weigh less than your phone, you won't even notice they're on.
Specifications
Material: EVA
Ethylene Vinyl Acetate (EVA) is widely accepted as safe for use in shoes and teethers. EVA is a type of plastic that does not require a plasticizer and is BPA-free, so it is considered to be a safer alternative material. [...]The Center for Health, Environment and Justice (CEHJ) recommends EVA as a safer PVC-free plastic alternative.
The calorific value of EVA is similar to that of oil. So you can say that EVA is a rather environmentally friendly.
Sole thickness: 2.4CM
SIZING